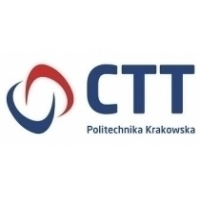 Cracow University of Technology
Technology Transfer Office
Poland · Cracow | PROFESSIONAL
About Cracow University of Technology
Cracow University of Technology:
- educates highly qualified engineers who can cope with national and global industry challenges,
- educates academic staff by supporting the development of their scientific passion and their participation in national and international scientific exchange,
- serves the economy and the whole society by solving technical and technological problems and by implementing scientific studies into economic practice.
Research areas
Industrial manufacturing, Material and Transport Technologies
Industrial Products
Organization Website

Organization Type

Technology Transfer Office

Founded

Headquarters
Publications (32)
Start collaborating!
We are currently seeking best-in-class collaboration partners for the postings listed below. You can respond to current opportunities by browsing the listed entries. We do want to invite you to cooperate with us so please contact us through the available template and we will get in contact with you. Please provide as much detailed information as possible in order to facilitate the engagement process.
Contact Person